There is no reason why your canine best friend couldn't enjoy the jewels of Florida. There are many dog friendly beaches that offer the warm and blue waters of the Gulf of Mexico or the Atlantic. Many sport activities allow you to benefit from the outdoors of Florida alongside your pet, like kayak, boating or paddle surfing.
If swimming is not for your four legged friend, the city also has a great number of dog parks to run free, restaurants that offer individual bowls for your pet, cruises, natural trails, rides, and even historic tours that allow you the company of your dog.
Lifestyle
Everything you need!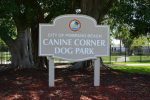 Pompano Beach Dog Park
1098 NE 18th Ave, Pompano Beach, FL 33060 (954) 786-4574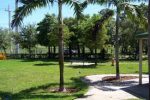 Oakland Bark Park
971 NW 38th St, Oakland Park, FL 33334 (954) 630-4518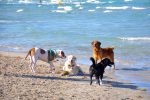 Dog Beach of Hollywood
4999 N Surf Rd, Hollywood, FL 33019 (954) 921-3404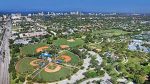 Holiday Park Dog Park
901 Memorial Dr, Fort Lauderdale, FL 33304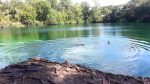 Bark Park at Snyder Park
3299 SW 4th Ave, Fort Lauderdale, FL 33315 (954) 828-4585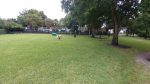 Woodville Dog Park
1500 SW 83rd Ave, North Lauderdale, FL 33068
Sq. Ft.: 1,640
Baths: 2 | 1
Sq. Ft.: 900
Baths: 1 | 1
VIEW MORE